ESP View
Simpler sustainability reporting
Publish your sustainability performance to all stakeholders in real-time, effortlessly.
Book a meeting
ESP View offers
Continuous stakeholder engagement
Present the data held in ESP Hub on TV displays, corporate intranet, or the internet, to demonstrate your sustainability plans and success.
Positively impact the planet
Public commitment to carbon emission reduction and keeping global warming in check is invaluable for motivating your stakeholders, and gaining buy-in to your reduction initiatives.
Improve brand reputation
Add value to your brand by sharing your story. Sustainability issues are becoming a buying decision, with consumers switching to more sustainable brands.
Reduced administration
ESP View automatically loads and publishes your results in real-time. Dynamic and easy to understand infographics will bring your data to life.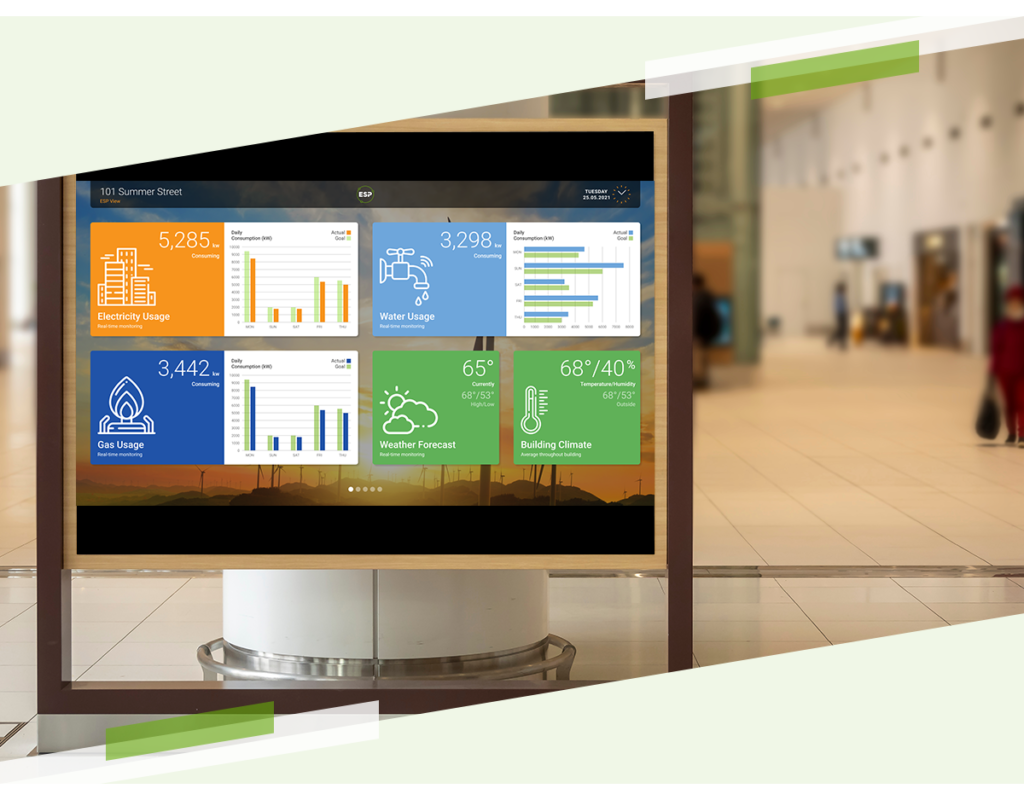 Stay on brand
Present results in your brand with personalisation and beautiful graphics

Customisable styles
Fonts, colours and background are customisable to your brand.

Personalised content
Optional screens to describe your initiatives and results.

Simple onboarding
A simple monthly subscription provides access to ESP view on any webpage.
Publish effortlessly
ESP data connectors gather live data and publish automatically through multiple customisable dashboards.
Multiple devices
Display the information where it is most effective, including TV screens, intranet or the internet.