Efficiency, Sustainability, Performance.
Helping businesses take climate action.
Measure, monitor, report and reduce your carbon emissions with AI-powered, audit-ready carbon reporting and utility management software & services.
Book a Demo
Our clients have avoided


0
,000,000kg

of carbon emissions and saved
$

0

,000,000 in utility costs.
Trusted by outstanding businesses.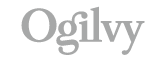 Let's get started.
Sustainability from A to Net Zero.
Our combined offering is a complete climate and utility management toolkit. Each product is powerful alone – but together, they empower your business to make smarter, faster and more impactful climate and energy decisions.
Want to enhance your green credentials and boost your building's competitive edge?
Learn about the different green building rating systems, like NABERSNZ and Green Star, and how to obtain a rating with our new whitepaper.
Download Here
Comprehensive suite of tools & services.
Your single source of truth & actionable insights.
Our offering combines the best of software and services, providing your business with accurate, meaningful carbon data and the expertise to act on it.
Measure

Ditch the spreadsheets and automate your data gathering. Build a comprehensive profile of your emissions and utility use for your entire business on one platform.

Report

Streamline your reporting. Create user friendly dashboards and audit-ready reports for investors, decision makers, and stakeholders.

Reduce

Make a difference where it matters. Find key reduction opportunities and maintain your momentum with 24/7 AI-powered monitoring.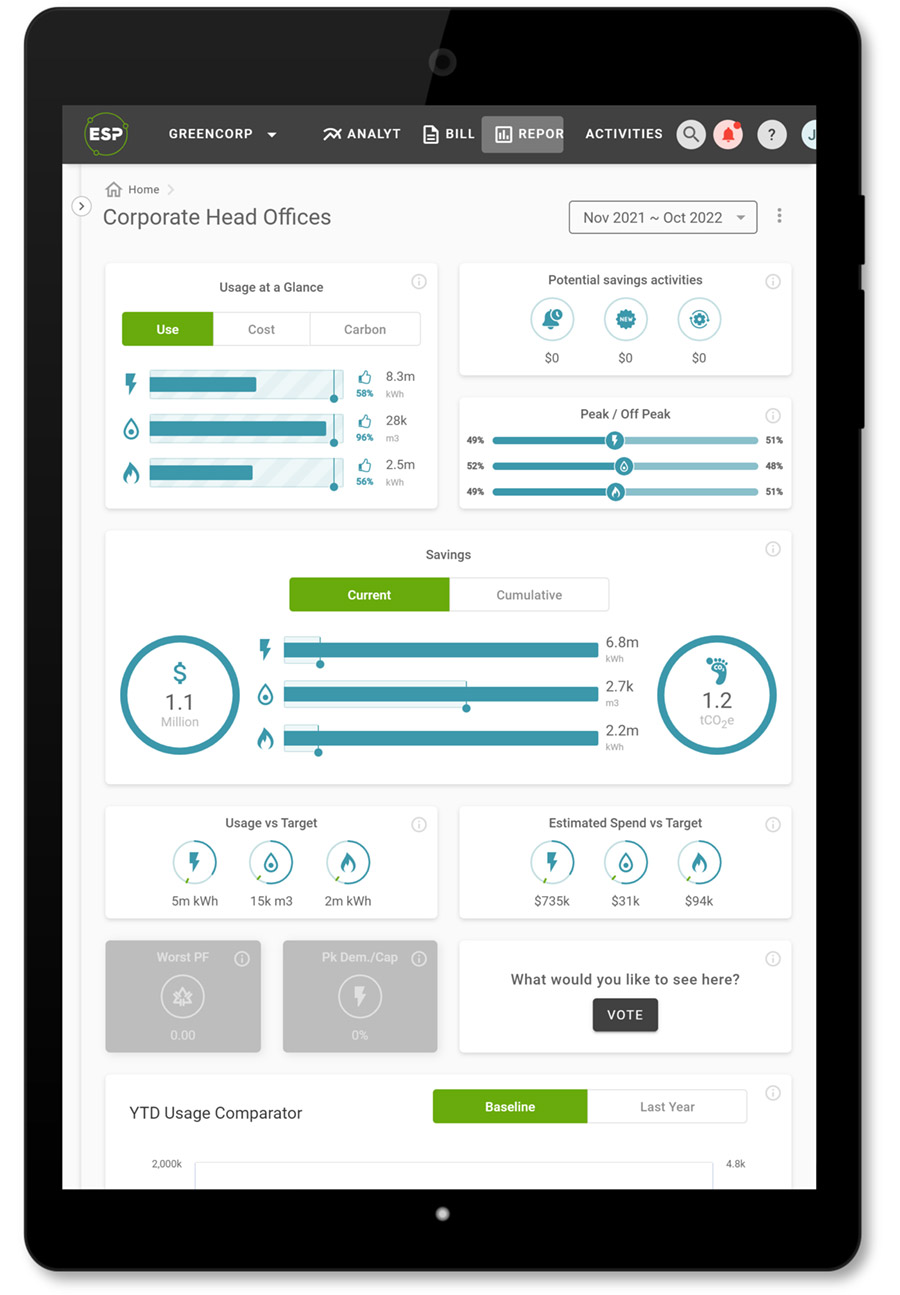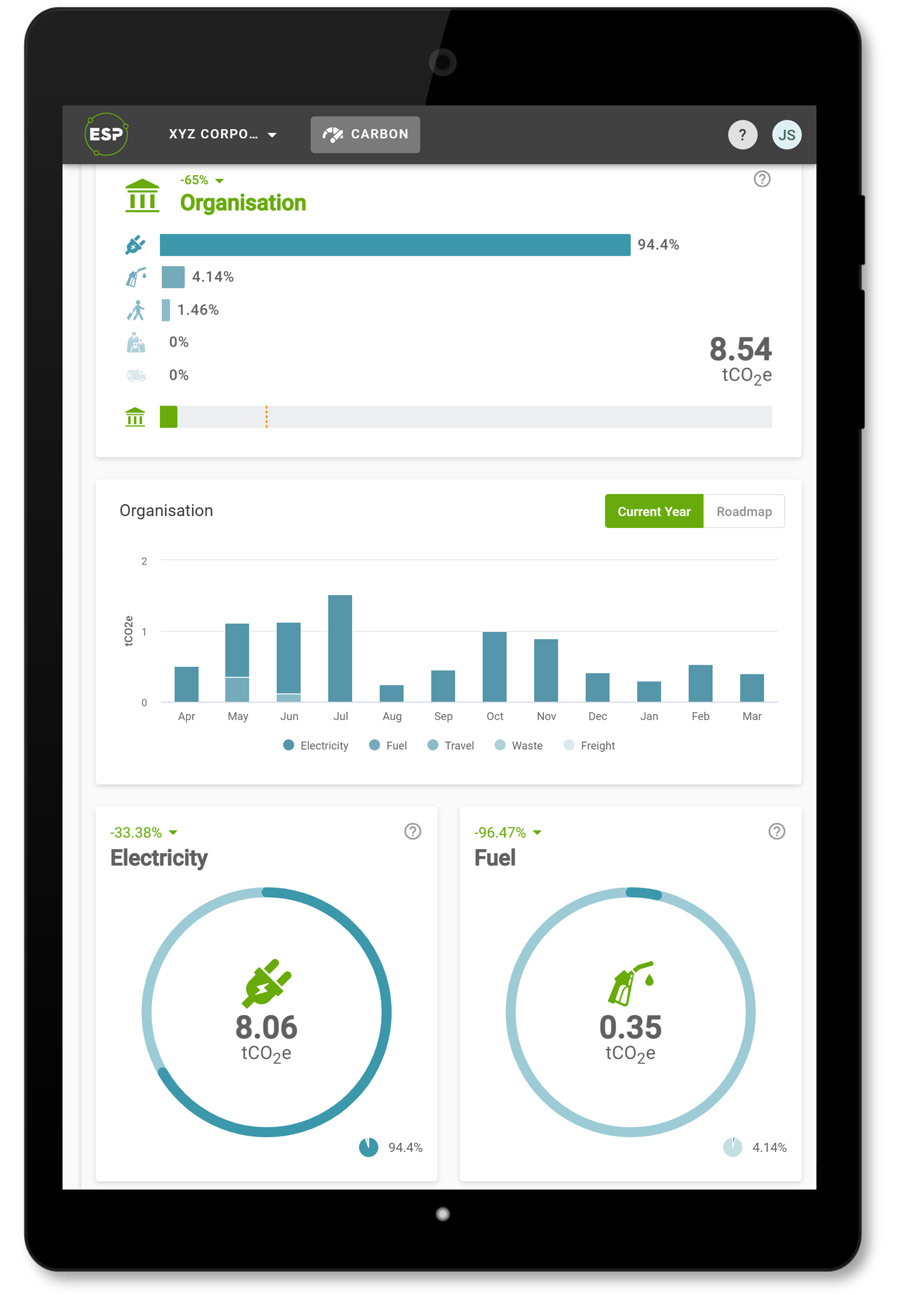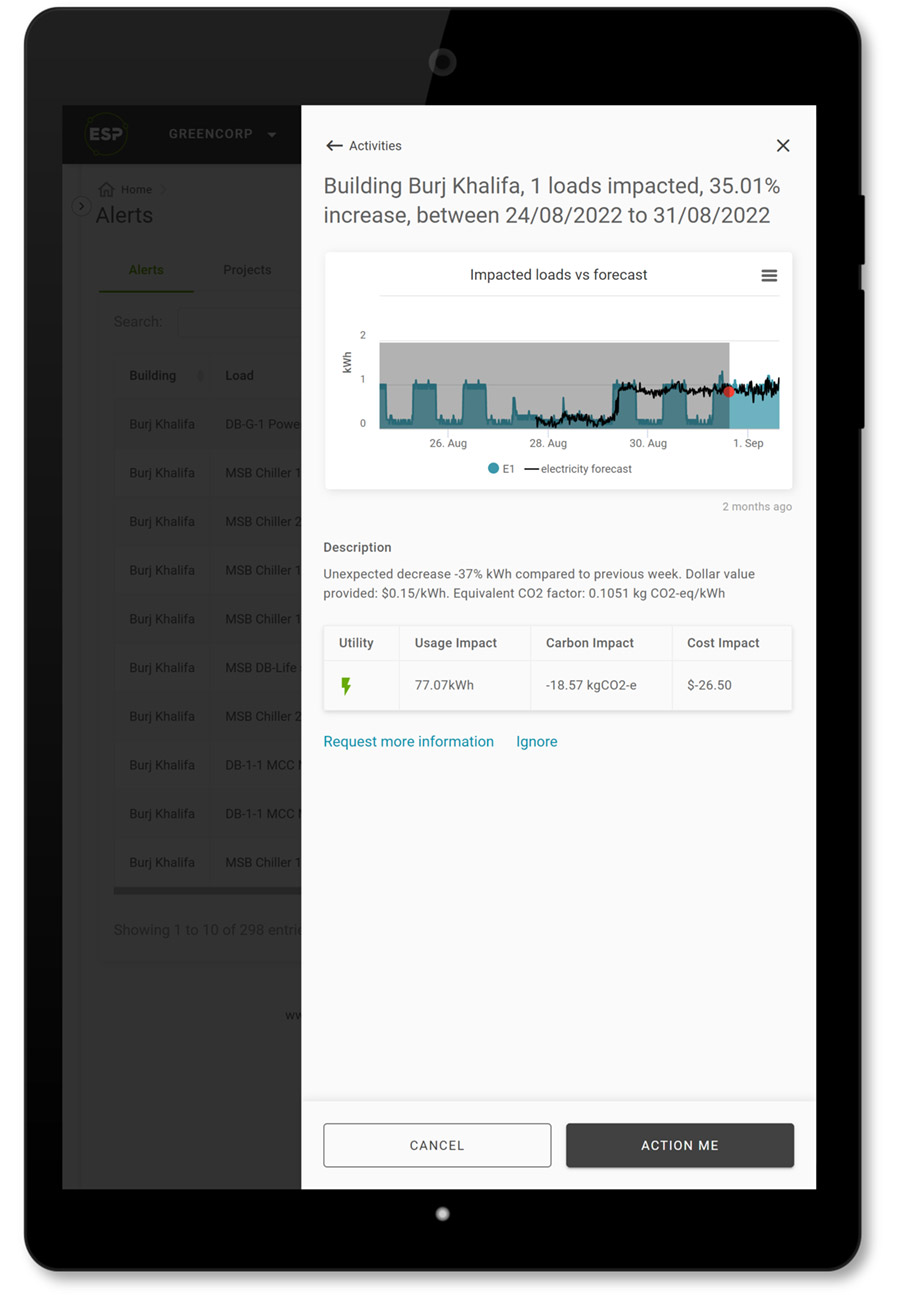 Accurate data, powerful results.
Let's make a real impact.
Climate action is never one-size-fits-all. Every organisation shares a sustainability responsibility, but each has their own challenges and requirements.
We offer an end-to-end solution that supports businesses no matter where they are in their journey to carbon neutral.
Carbon accounting and utility management software offers real-time, 24/7 insights into emissions sources, providing the accurate data necessary to spot opportunities, execute plans, and create audit-ready reports.
Energy consultancy services gives access to our specialists with experience across dozens of industries and decades of great work (not guesswork) in site and equipment audits, right-sizing and building ratings.
Investors, regulators, customers and employees demand real, meaningful action from businesses. We give you the tools and expertise to go from "could" to "should" to "have" in climate action.
How we can help your team.
Sustainability is a group effort.
Find the right solutions for your organisation's challenges.
Latest news.
Together we can make it happen.