CarbonHUB.
Fast reporting.
Easy & efficient.
Carbon confident.
Calculate your business's carbon footprint, set targets, and report progress with CarbonHUB.
Sign up now
Ditch the spreadsheets.
Carbon reporting for small-to-medium businesses.
CarbonHUB makes it easy to measure, calculate, and report business carbon emissions, whether that's for supply chain disclosures, investor reports, or green certifications.
Get the insights you need to action what's right for your business and the climate.
Sign up now
"ESP is always there for us providing advice and helping us get the data we need to make the right decisions. They help us prioritise and work out where we can get the best gains."
Adam Torrington
Operations Manager, Webstar
Features.
Simplify climate reporting.
CarbonHUB makes carbon management easy. Whether you're preparing your baseline for the first time or generating a regular monthly report, CarbonHUB combines best-in-class accuracy with an easy-to-use interface to create actionable insights using audit-ready data.
One-click data entry.
Simply drop your power invoice into CarbonHUB to automatically translate it into emissions data for Scope 1, 2 or 3, with additional automation available for fuel, travel, waste and freight.
User-friendly dashboards.
Get an instant read of your emissions profile or a detailed breakdown through clear, understandable visual dashboards.
Built-in reduction targets.
Set meaningful goals and easily track your progress towards reduction goals.
Instant, audit-ready reports.
Build a comprehensive monthly, quarterly or annual carbon report with a single click, suitable for sharing with investors, auditors and clients.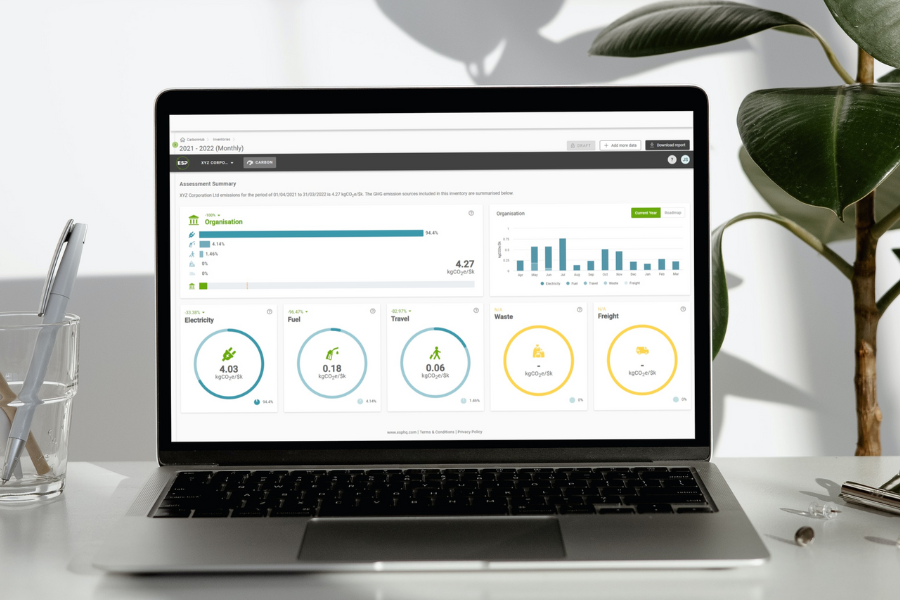 Get in touch for a no obligation discussion
Want to know

more?
Ready to get started?
Pricing.
Tackle your carbon reporting with ease no matter complex (or straightforward) your situation is with flexible plans to suit any size of operation.
CarbonHUB Start
$30* NZD per month.
The perfect starter package for small-to-medium businesses starting their journey in sustainability reporting and climate compliance.
Includes:
Streamlined emissions data entry.
Portfolio management and organisational overviews.
Visual dashboards for common emissions sources.
Downloadable reports across multiple date ranges.
Up to 5 years of data availability.
Built-in reduction goal tracking.
Signup now
*exc GST
CarbonHUB Enterprise
Get in touch.
An all-in-one enterprise sustainability management platform for large and/or complex organisations.
Includes:
Streamlined emissions data entry.
Detailed insights for all scopes and categories of emissions.
Downloadable, audit-ready reports across multiple date ranges.
Multiple views for multi-national, multi-subsidiary, regional, facility and asset-level operations.
Existing supplier data integrations.
Expert consultancy to define boundaries, baselines and key emission sources.
Find out more
Latest news.
Together we can make it happen.